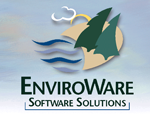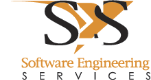 Strategic Partners
Bloomberg BNA provides legal, tax and compliance professionals with critical information, practical guidance and workflow solutions. We leverage leading technology and a global network of experts to deliver a unique combination of news and authoritative analysis, comprehensive research solutions, innovative practice tools, and proprietary business data and analytics. Bloomberg BNA is wholly owned by Bloomberg L.P., the global business, financial information and news leader.
Cority is the global enterprise EHS software provider creating industry-leading technology to empower those who transform the way the world works. For over 35 years, Cority has been powered by the spirit of innovation, deep domain expertise, and a commitment to integrity that enables higher levels of operational and sustainable performance with the most comprehensive, human-centered, and secure SaaS platform to help workers and businesses thrive in 100 countries around the world. The company enjoys the industry's highest levels of client satisfaction and has received many awards for its strong employee culture and outstanding business performance. To learn more, visit www.cority.com.
In 1988, Dakota Software introduced the first-ever EHS compliance software. Originally designed to automate the environmental auditing process, we envisioned the need for preventative solutions and pioneered the proactive EHS compliance movement. Dakota remains dedicated to delivering the crucial information that helps our users reign in the chaos of EHS compliance.
Enablon is a leader in Sustainability Performance Management Software offering complete and integrated software solutions and on-demand services for: 1) Corporate Responsibility, 2) Sustainable Supply Chain, 3) QEHS Performance, 4) Energy Efficiency and Carbon Management, 5) Risk Management, Internal Control and Audit, and 6) Corporate Governance and Legal Management.
Enviance is a leading provider of Internet-based compliance technology tools that enable organizations to reduce the time and cost of managing compliance activities, retain organizational memory, and confidently certify compliance. 30% of Enviance customers are in the Fortune 500, including leading organizations in Chemicals, Energy, Exploration and Production, Manufacturing, Pharmaceuticals, Refining, Utilities, and Federal Government, among others.
EnviroWare from Contemporary Software was developed for the hazardous waste industry by people in the hazardous waste industry. Contemporary Software was founded by personnel from "Westinghouse's Waste Management Division in 1994. As a result, we understand the process of hazardous waste management from cradle to grave. EnviroWare's software architects have dozens of years of experience in waste management. We have worked with major providers of hazardous waste services to provide a customized solution for managing customer accounts and hazardous waste shipments, disposal, processing and transportation.
Gensuite's services and solutions extend beyond Health and Safety Management, to enable functional organizations to successfully implement management systems, manage risk, and achieve EHS compliance. Gensuite offers functionally-integrated and intuitive applications available for rapid configuration and deployment, with a focus on fast return on investment (ROI), service excellence and continuous innovation.
Intelex is a global leader in the development of EHS and quality software, the oldest independent vendor of EHS and quality software in North America and one of Canada's largest software companies. Having invested over two decades establishing this market, we're motivated by the knowledge that it is just in the early stages of its potential.
NMSDC (National Minority Supplier Development Council, Inc.), headquartered in New York City, is an organization comprised of a network of 24 affiliate regional councils across the country (including SCMSDC), all of whom provide minority business certification and business development opportunities. Since 1972, the goal of NMSDC has been to provide the direct link between corporate America and minority-owned businesses. NMSDC has over 3,500 corporate members and more than 15,000 certified minority owned businesses in its network.
Established in 2012, Pro-Sapien has grown to provide award-winning, configurable Environmental, Health, Safety and Quality solutions for some of the world's largest organizations that operate in high risk or highly regulated sectors. With years of invested pragmatic experience in all things Microsoft such as SharePoint and Business Intelligence development, Pro-Sapien has become one of the industry's most trusted solution resources for seamless, compatible compliance.
A Service Disabled Veteran Owned and Minority Owned Small Business, Software Engineering Services (SES) provides a variety of services to numerous State, Federal, and Commercial clients. Using the total system solutions approach, based on current industry standards for software engineering and project management, SES's proven techniques have helped many organizations including several Fortune 200 companies to reduce software development and maintenance costs. SES provides unique, creative, and comprehensive solutions guaranteed to sharpen their customers' competitive edge.
For more than 30 years Sphera has been committed to creating a safer, more sustainable and productive world by advancing operational excellence. Sphera is the largest global provider of Operational Excellence software and information services with a focus on Environmental Health & Safety (EH&S), Operational Risk and Product Stewardship. The Chicago-based company serves more than 2,500 customers and over 1 million individual users across 70 countries. Sphera is a portfolio company of Genstar Capital, a leading middle-market private equity firm focused on the software, industrial technology, financial services and healthcare industries.
STP – Specialty Technical Publishers is one of North America's premier publishers of technical resource guides in the areas of environmental, health and safety, transportation, business practices, standards and laws. STP publications are designed specifically for compliance and audit managers, professionals and business leaders who want practical interpretation and application of rules and regulations in the North American and international arenas. STP provides regularly updated materials in an ever-expanding range of topic areas. Founded in 1986, Specialty Technical Publishers is a division of Glacier Media Group.